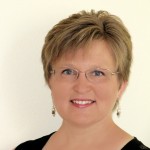 I am a wordsmith. For over 25 years, I have honed and crafted my skill at using the English language. Whether I am writing, coaching, or editing, I follow two absolute guidelines:
Every word has a purpose.
Every word has a place.
As a book coach and ghostwriter, these two simple guidelines produce works that are informative and interesting, with engaging language, logical flow, and professional style.
As a copywriter, these dictums guarantee targeted, benefit-rich, action-oriented copy that promotes your brand and drives your sales.
As an editor, this approach ensures that your content is tight, clean, and direct so as to accomplish your business and marketing goals.
Having worked in the marketing and advertising industry since 1999, I recognize the importance of developing copy that:
Speaks directly to your target market
Focuses on your customers' needs and pain
Presents the benefits as well as the features of your products and services
Drives response with a powerful call to action
When coaching, I enjoy helping my clients showcase their knowledge and expertise, insights and innovations. I am able to draw not only on my years of professional ghostwriting and copywriting experience, but also upon the skills honed in writing a large volume of books, teaching materials, and articles of my own.
I have worked with a wide array of companies in multiple industries, including leadership development consultants, financial advisors, technology firms, and search engine optimization specialists. In every case, I have enabled my clients to communicate their knowledge, products, services, and benefits in clear and compelling language to their target markets.
Are you looking for powerful words that will bring
your products, services, and ideas to your target market?
Call Paula at 610-287-3977 today!